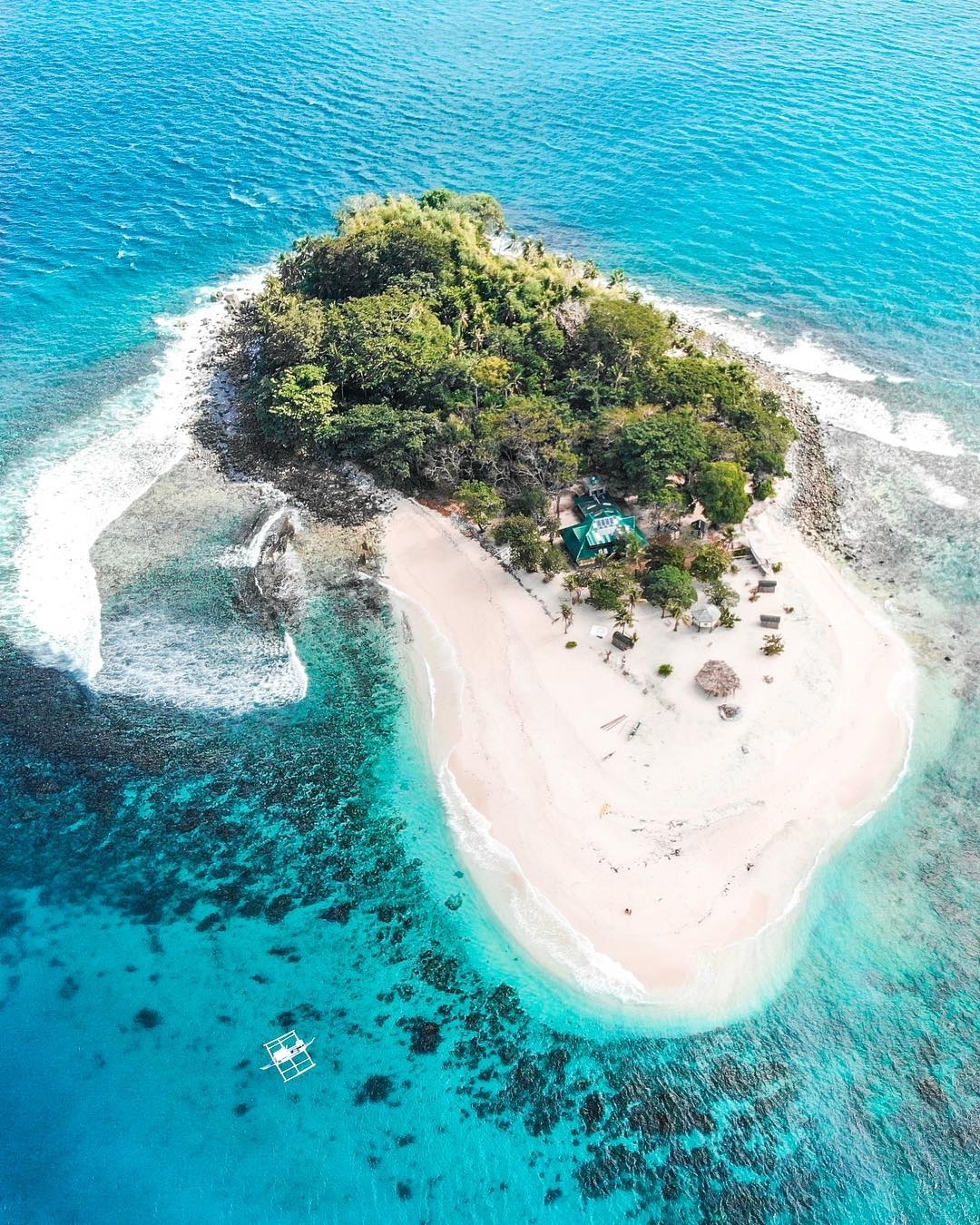 I've talked a lot on my podcast with owners of private islands about how accessible it is to get a piece of your own private island pie. But did you know that you can also simply rent an island and not spend a lot?
Well, you can.
You don't have to be a billionaire or Hollywood starlet to afford a private island, but you can live like one for a time. If you're not quite ready to invest in your own island, you can at least take one for a test drive for a few days. With rates comparable to the average nightly hotel room per person, it is extremely affordable to have sole access to an island.
Here are just a few amazing private island getaways you can 'rent' without it breaking the bank.
Brother Island, El Nido, The Phillippines
A gorgeous secluded spot located just off the western island of Palawan; roughly a 2-hour boat trip from El Nido. Grab a dozen or so of your besties and indulge in a vacation rental fully staffed with an on-site caretaker, a chef, housekeeper, and boatmen.
Relax on the private beach with the latest bestselling book, or hop into a kayak for a paddle around the island – the choice is yours. Other activities are hiking, snorkeling, fishing and even a beach massage, at an extra cost. The rental fees include meals featuring traditional Filipino fare, prepared with local organic ingredients.
Bird Island, Belize
This island offers a bit of something for most any type of traveler; a romantic getaway, or a group of friends searching for fun times under the sun. Bird Island is located off the southern coast of Belize and is entirely self-catered. It can be reached via Pladencia Village, which is easily accessible from Belize City.
Guests choose from a range of activities, including swimming, snorkeling, fishing, and kayaking. Those who would much rather be less active will find many spots on the island – all of which are Instagram-worthy – so bring your camera! The surrounding atoll looks amazing, and the island accommodations can hold up to six people.
Plocica, Croatia
For those looking for a bit of history with their island paradise (not to mention spectacular views of the Adriatic landscape), Croatia checks all of the boxes. The island of Plocica is home to an old 1887 lighthouse. Nestled between Korcula and Hvar, the accommodations can hold up to 14 guests split between two apartments, making it the perfect island getaway for large groups.
One of the rooms located in the northeastern most corner affords glimpses of the signals from the lighthouse on Hvar that can be seen as dusk. Sun worshippers who are looking to spend some time on the beach should be aware that the beaches can vary depending on which side of the island you choose to hang out. The southern part offers more of a rocky seabed, while the northern part has a sandy lagoon. Both offer spectacular views all around.
Have YOU ever considered a private island getaway? Check out my podcast, where I chat with island owners about how easy and affordable it really is.